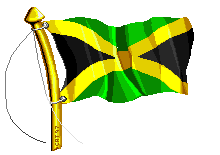 SCHOOL BREAK DOWN
Camperdown is just one of many high schools in Jamaica. However, its achievements has set it far apart from just been another Jamaican high school. Camperdown high school teachers and administrators has been able to achieved miraculous results from their meager budget. The schools academic performance is second to none. Graduates from Camperdown having some of the highest grades secured themselves a place in University both here and abroad. Other graduates secure top position in prominent companies or has gone on to college or trade schools.
Camperdown sports history is one to be proud of . Camperdown has taken an active part in almost every sports with outstanding results usually taking first second or third spots. (Visit the sports section to see some achievements)
Ms. Smith the former principal who's exceptional motivation in both academic and sporting performance has help Camperdown to be one of the most recognized high school both here and abroad. M.s Cooke , a graduate of Camperdown, has taken the role of M.s Smith and like her predecessor has carried on the tradition of helping Camperdown to grow and fast becoming the best high school in Jamaica. M.s Cooke maybe the driving force in the growth of Camperdown , but the staff, working behind the scenes most time not even getting recognition for the job they do, is the back bone of the school . The job they do can not be measured in dollars and cent, its just exceptional..
Lets not forget the students . Athletes, volunteers, Key Club, debate team, prefects student councilor, form monitors, academic achievers these are the people who live up to our school motto "SOLUM OPTIMA PETENDA SUNT".
I am glad to have been a part of this school and would like to thank all the teachers who guide me to make me as successful as I am today.